Have you been drooling over the Recaro seats in the 5th Generation Z28?  We know we have!
Have you ever thought about putting them in your truck only to realize even if they did fit, which they don't since the airbags make them HUGE, spending $4000+ on them is out of the question?  We feel the same way!!!
That's why we've CREATED, no one else makes or sells these, RECARO Z28 STYLE SEATS that actually FIT our vehicles AT AN AFFORDABLE PRICE!!!!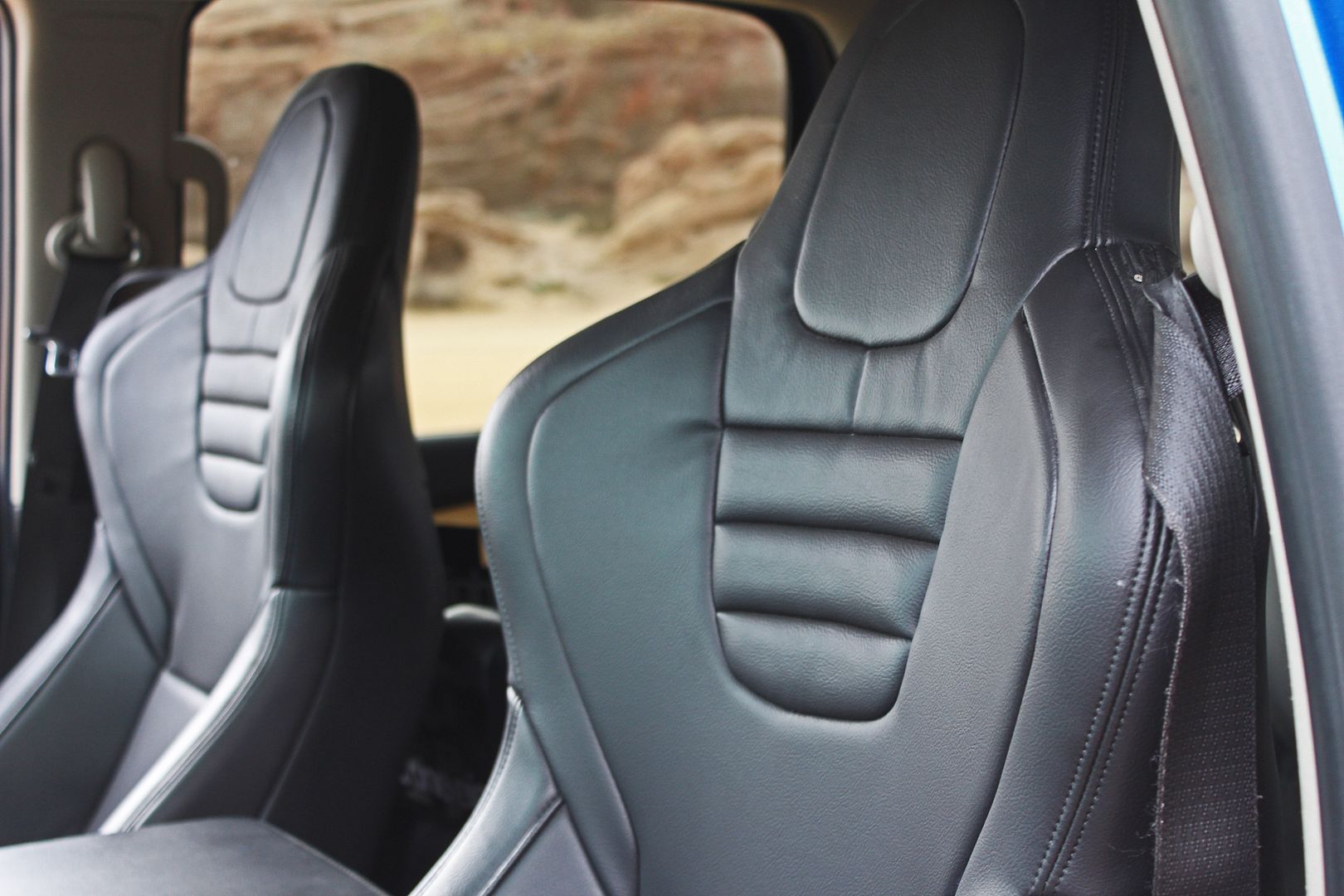 IN ANY COLOR YOU WANT (Black is pictured but we make these from scratch so if you want factory colors, Ebony, Dark Grey, Light Grey, Tan, Camel, etc… or even a custom color JUST E-MAIL US AFTER YOU ORDER, otherwise they will be black, AND WE WILL ACCOMODATE FOR NO EXTRA CHARGE!!!!)!!!!
Here's the specs…
Dimensions:
– Outer shoulders 22″
– Outer lower back 21.5″
– Outer seat 21″
– Outer floor 18″
– Outer levers 21″
Weight:
36.5 lbs per seat
This weight includes universal sliders (not used if you use stock seat rails out of a truck with bucket seats).
Performance:
– Fully reclinable for maximum comfort and convenience.
Application:
The seats are designed to fit most cars.
They come with universal sliders for easy installation
– Fits 95% of all vehicles
If you're on a budget, like myself, then I wanted something to offer you that wasn't crap. These seats are great daily drivers, they are way better than stock truck seats and are as cheap as you will get without feeling like you're sitting in a Pep Boys seat or a rubber baseball glove… while looking like $4000!
To install, you simply use the stock seat rails off of a set of truck bucket seats.  Just remove the factory seat from it's rails, cut off the studs, drill four holes to bolt these seats on with and you're done, that's it!  We designed the seat frames to make it super easy and not neccessary to buy extra brackets!!!
These are all made to order, in the USA, so please expect 2-6 weeks for delivery! Thanks for shopping with us!!!