Description:
Inspired by the design of the original YENKO and DICK HARRELL emblems and in the tradition of company emblems, worn on everyday cars, such as Hurst, SLP, GMMG, etc… . We bring you our company logo in a high quality emblem for your car, the "6LE DESIGNS" SHIELD EMBLEM…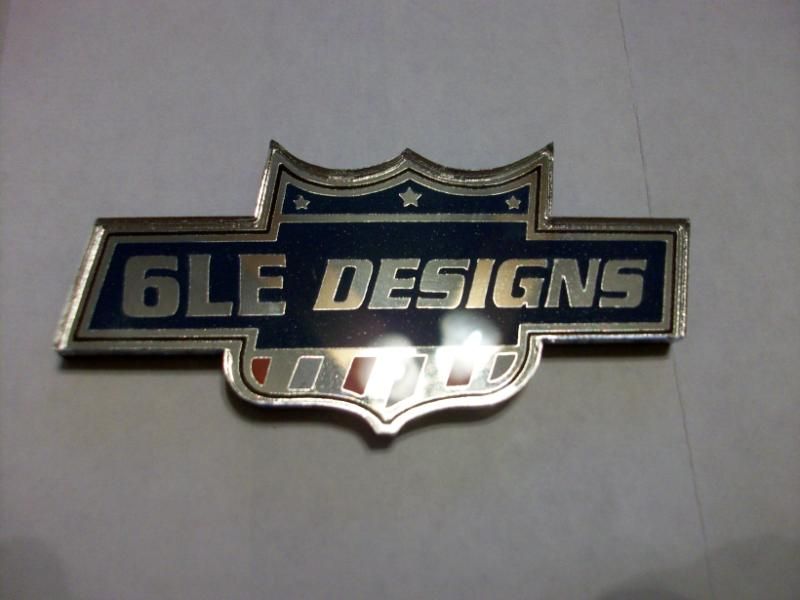 Our emblems are made of high quality laser cut acrylic, THEY ARE NOT JUST A DOMED STICKER, like other companies sell with their exhaust kits.
This style emblem from other companies retails for around $50. WE ARE NOT SELLING THESE TO MAKE A PROFIT, JUST TO GET BRAND AND QUALITY RECOGNITION INTO THE COMMUNITY.
They look GREAT on the rear of ANY car or even on the sides. We hope that our products are something that you can be proud of and if so, this high quality emblem will hopefully take your car to the next level of standing out above the crowd.