The 6LE SPLITTER for 2016+ Camaro SS RS cars with the GM front lip (or our GM style Carbon Fiber front lip) is made out of 1/4″ thick automotive grade ABS plastic, the industry standard material for high quality splitters AND IT PROTECTS YOUR PAINT…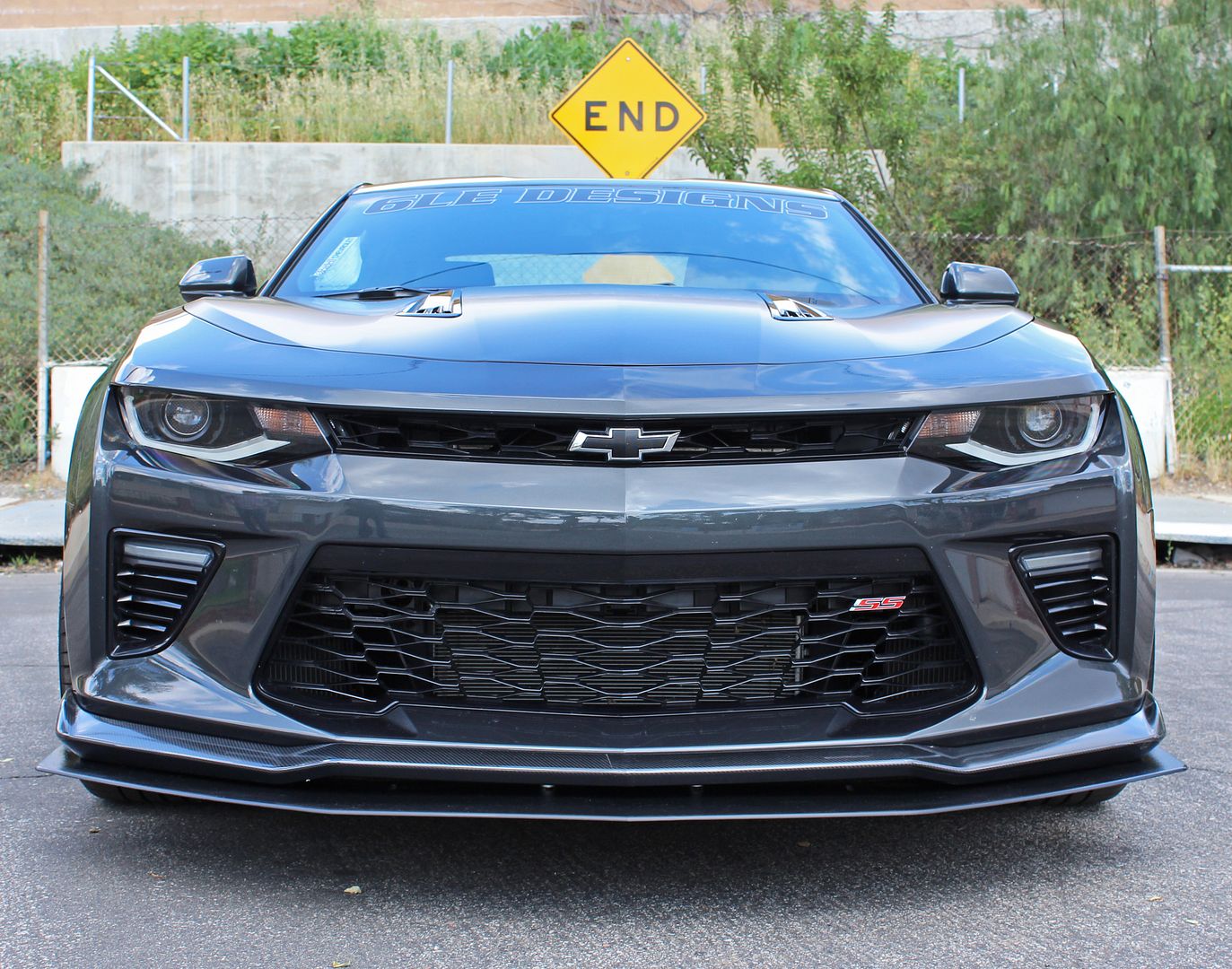 Easy to mount via factory style bolts to the underside of your bumper cover, using 10 factory mounting points and four included spacers to keep the front level.
It produces more down force at high speeds by speeding up the air that is flowing under the car. It also protects the underside of your nicely painted bumper from scrapes, helps the car stay cooler by channeling air to the radiator and looks GREAT while doing it!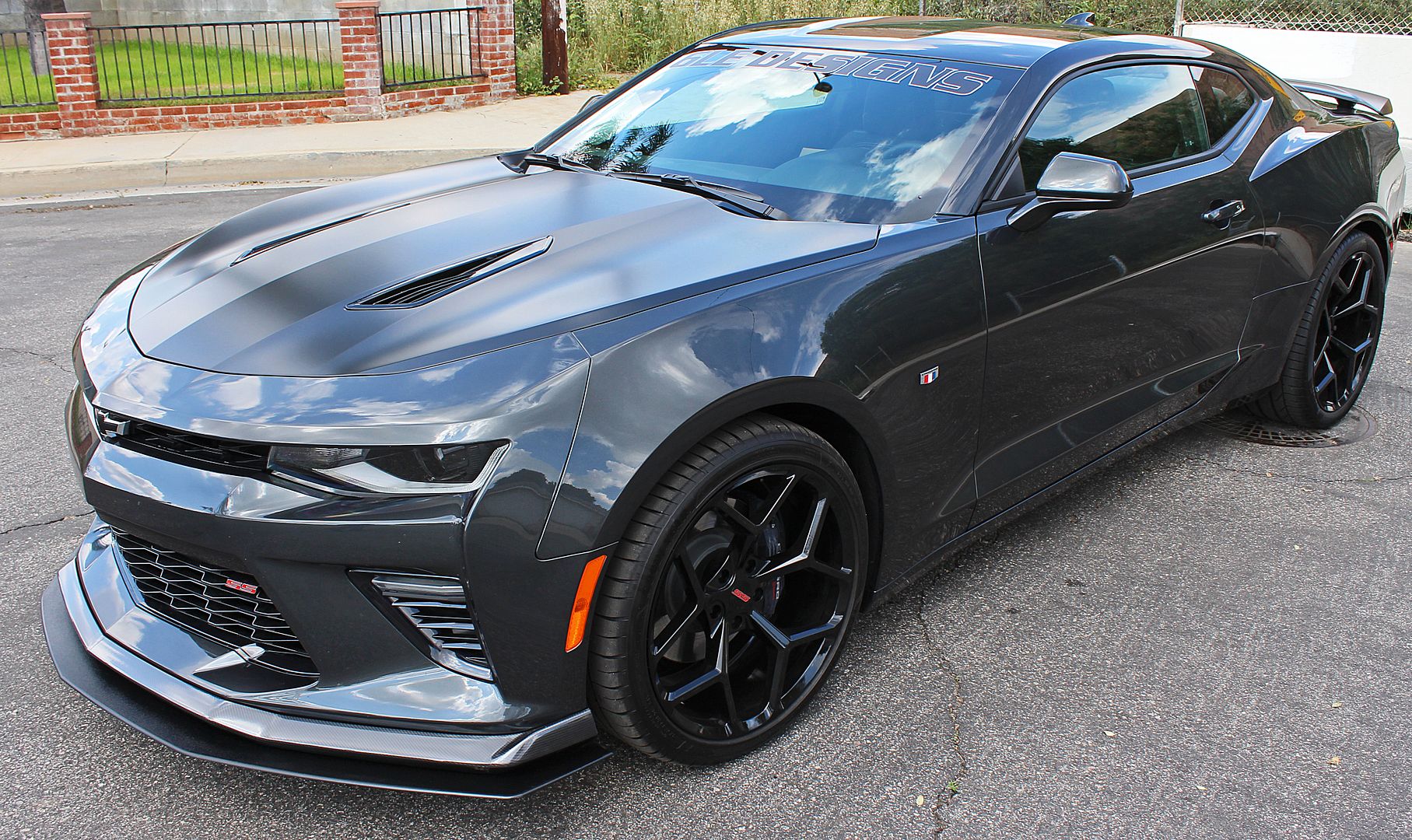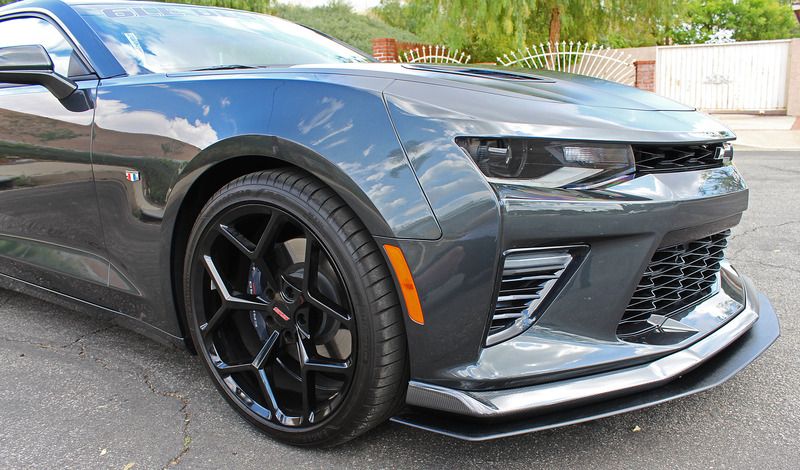 The splitter has 1.5″ of built in adjustment so you can slide it forward for a more aggressive look or further back for a stealth look.
100% MADE IN THE USA!!!
It comes with all the hardware you need to mount it as you see in the pictures, however, we highly recommend splitter support rods (ESPECIALLY if extended) for extra support at high speeds.
Installation instructions can be found here…
Also, all of our ABS splitters are waterjet cut for perfect symmetry and come out of the machine with a straight edge. If you would like, we can also take it one step further and use our computer controlled router to bevel the edge for you…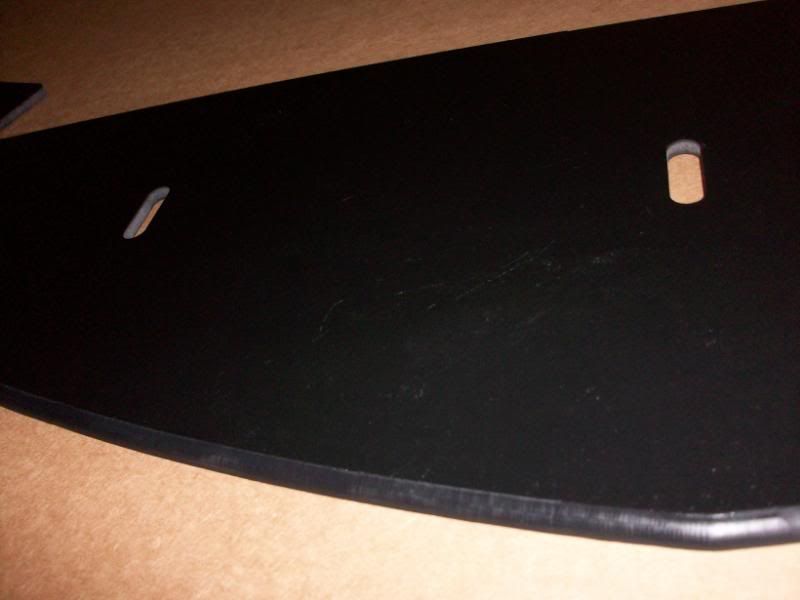 If you would like this finish (as seen on the Camaro Splitter in GM High Tech Performance) then simply click the "Bevel Cut YES" option as you order.
We try to keep these in stock and ship the Tuesday or Wendesday after you order however expect it to take 4-6 weeks to be delivered to you in case it is made to order.  Feel free to e-mail us before or after you order for a current wait time.
Thanks again for shopping with us!