75The 6LE SIDE SPLITTERS for 2016+ Camaro SS and RS cars are made out of 1/4″ thick automotive grade ABS plastic, the industry standard material for high quality splitters AND THEY PROTECT YOUR PAINT…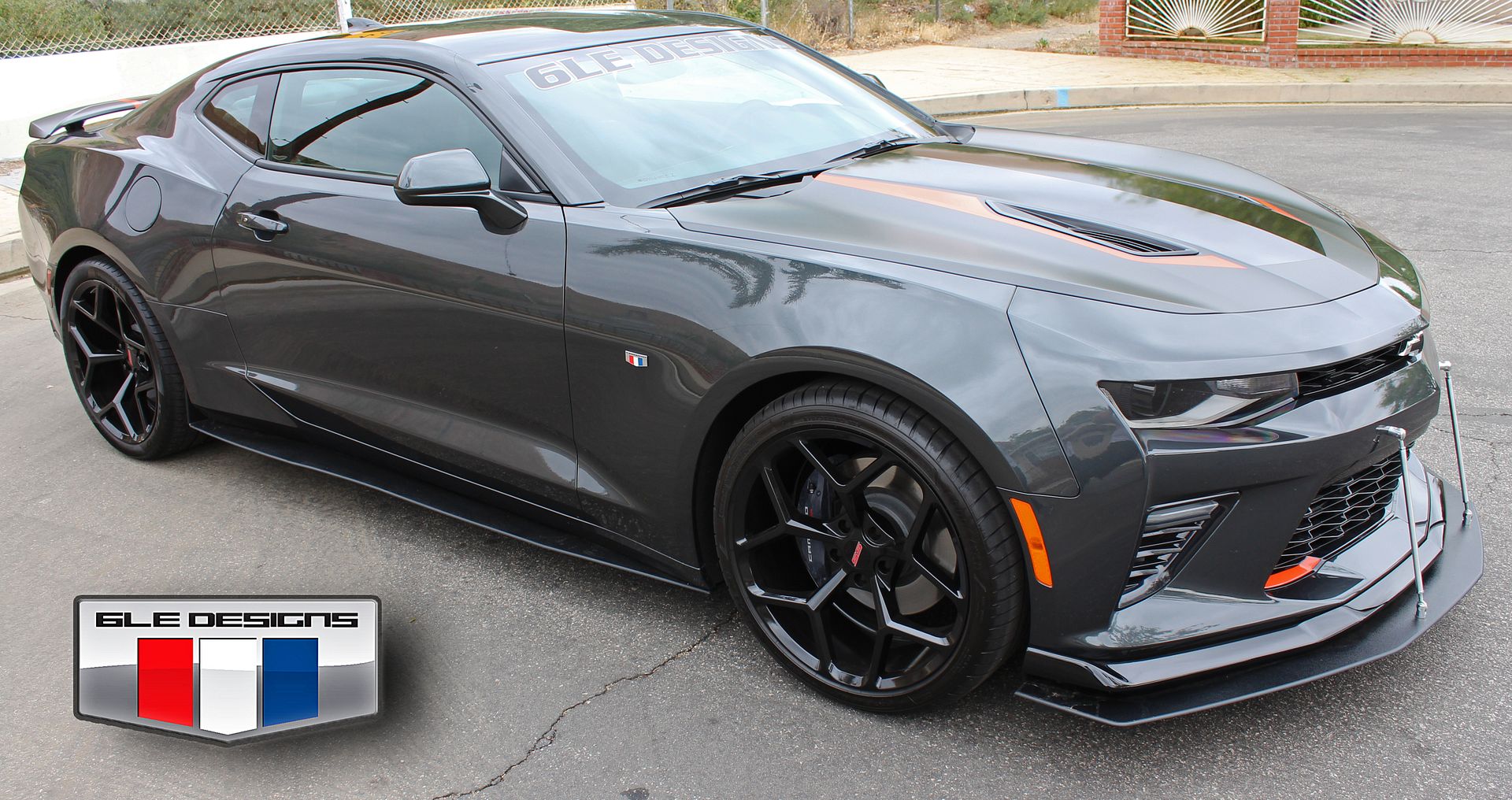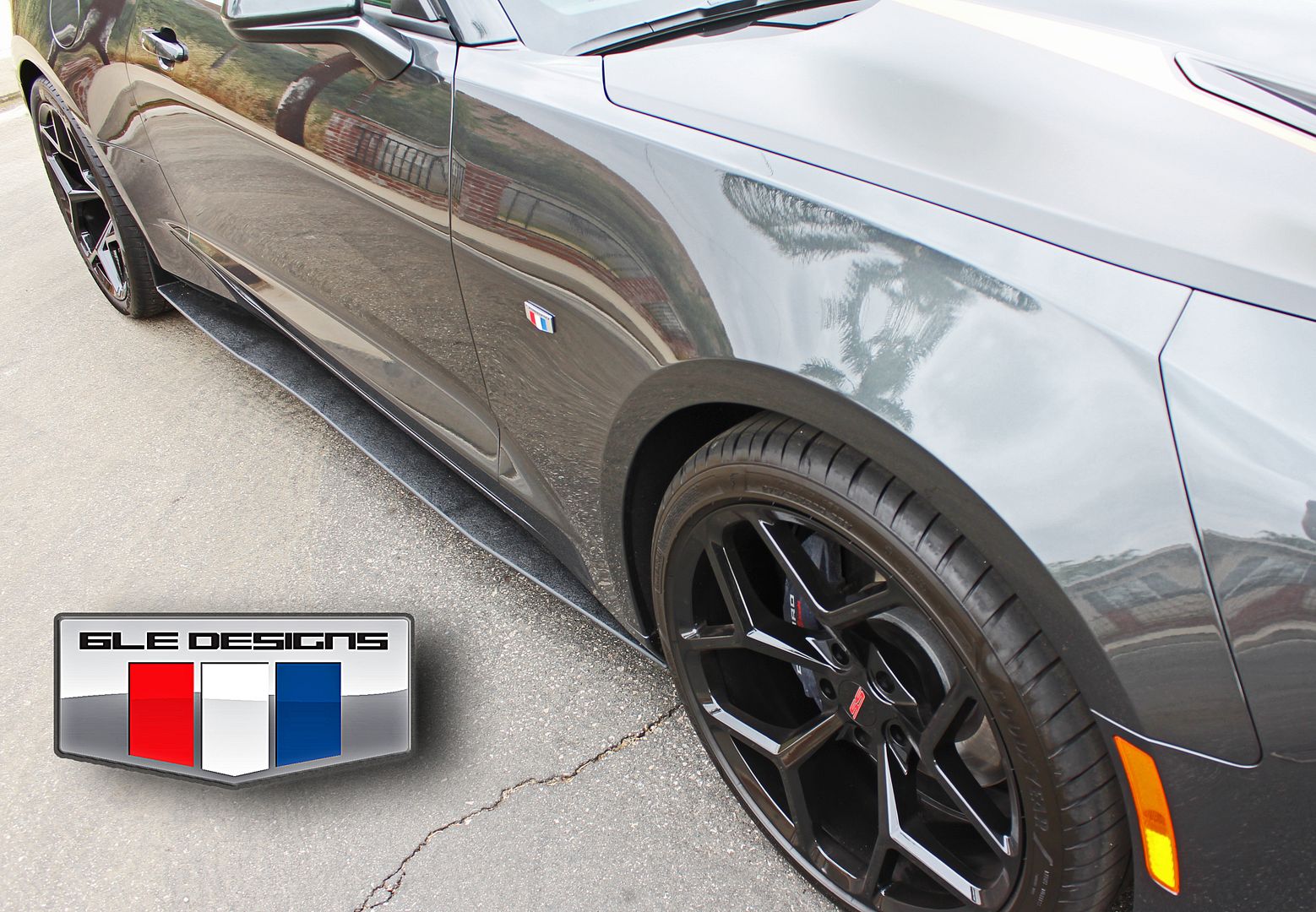 Easy to mount, via bolts (not annoying rivets like the GM ones), to the underside of your rocker cover and self tappers in the wheel well to keep it level.  If you ever need to remove them they leave almost NO TRACE… UNLIKE the GM style pieces that leave a RIDICULOUS amount of VISIBLE holes due to their RIDICULOUS amount of rivets.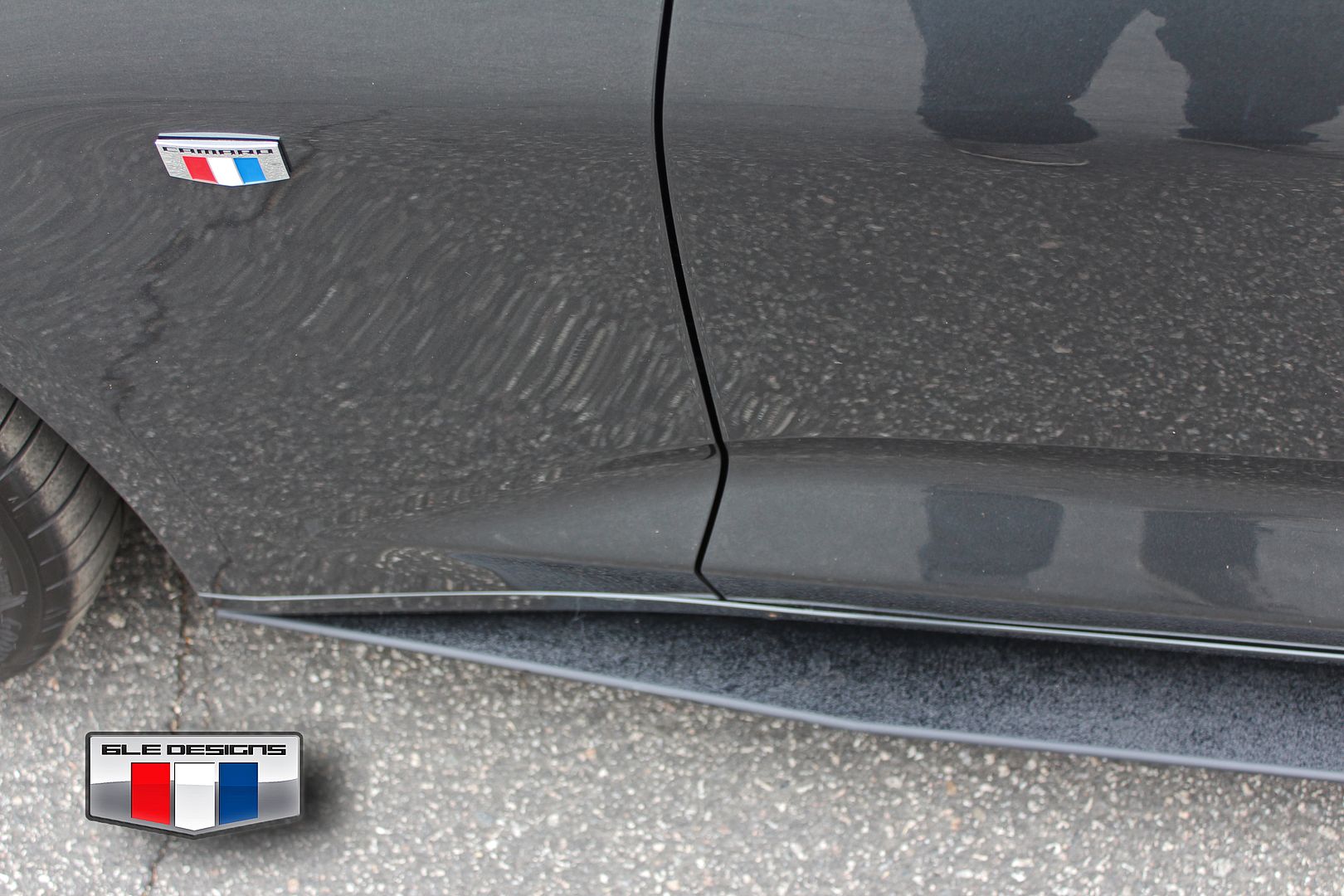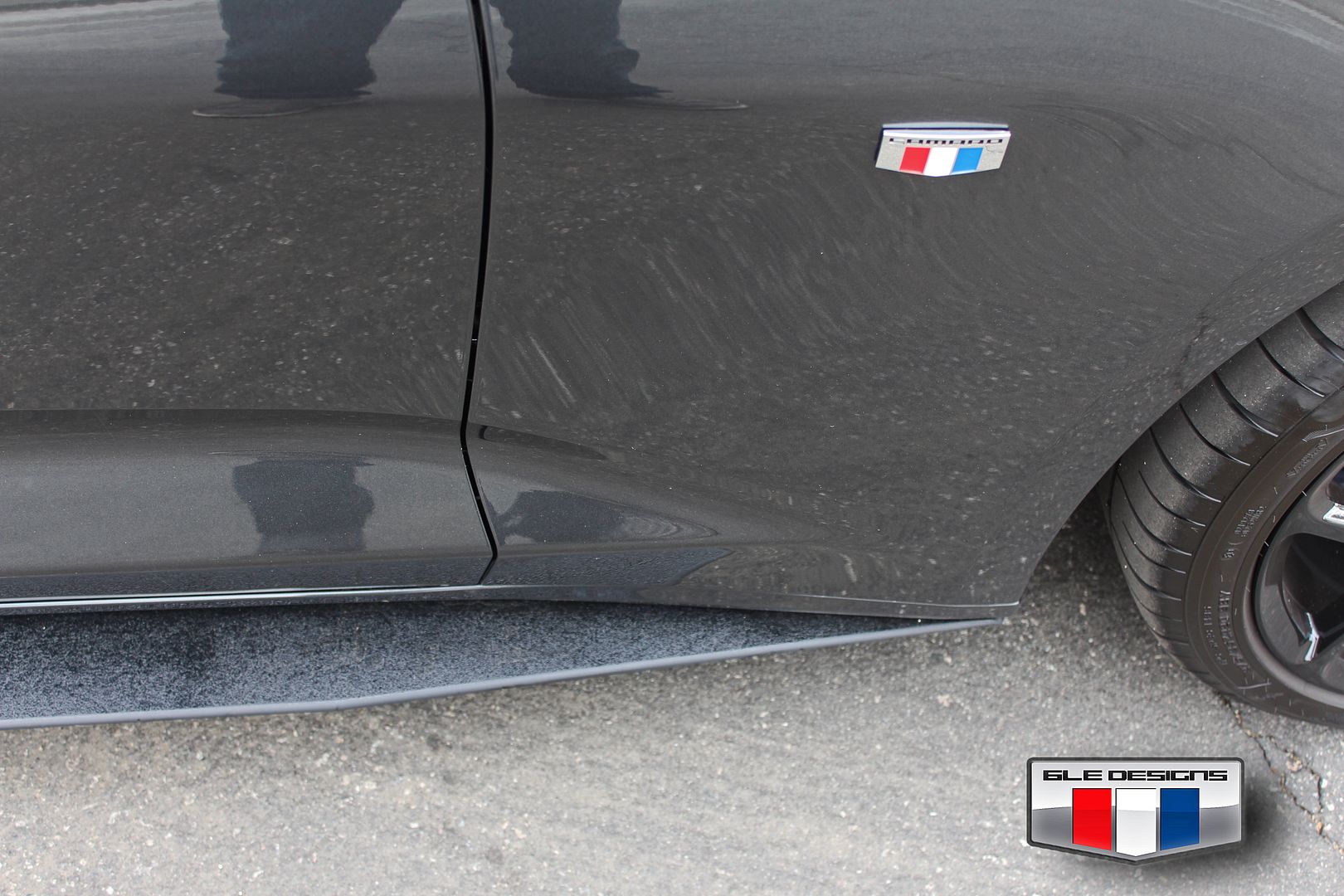 They are the perfect compliment to our ABS Front Splitter…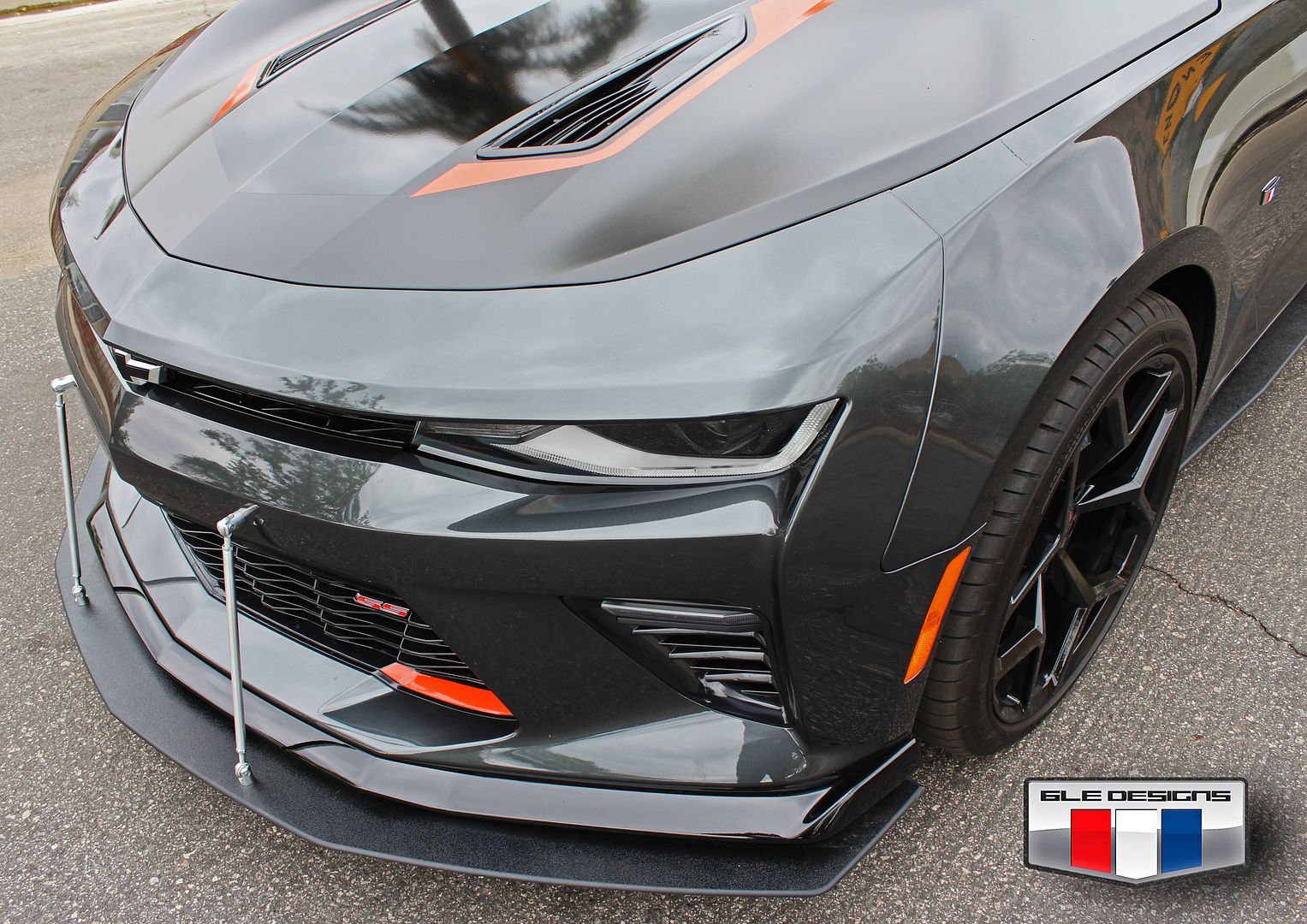 100% MADE IN THE USA!!!
They with all the hardware you need to mount it as you see in the pictures.
Installation instructions can be found here…
Also, all of our ABS splitters are waterjet cut for perfect symmetry and come out of the machine with a straight edge. If you would like, we can also take it one step further and use our computer controlled router to bevel the edge for you…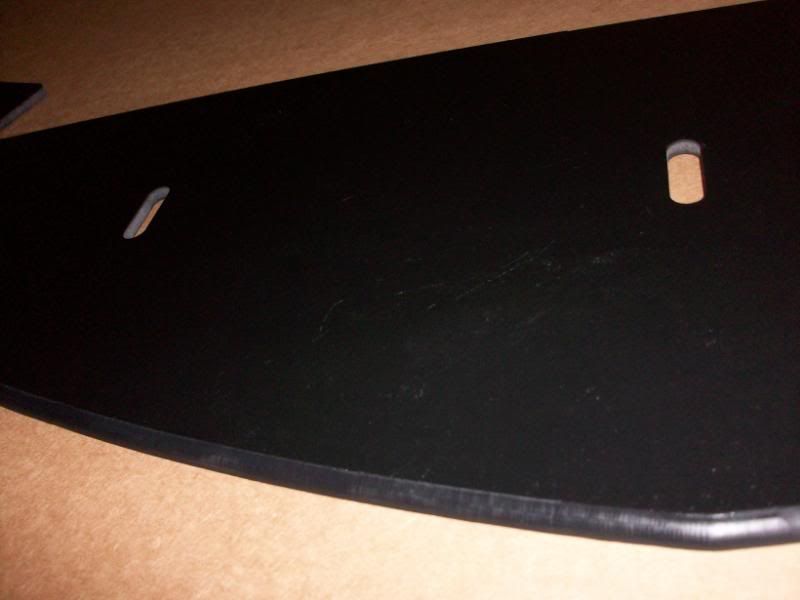 If you would like this finish (as seen in the pictures here and on the Camaro Splitter in GM High Tech Performance) then simply click the "Bevel Cut YES" option as you order.
We try to keep these in stock and ship the Thursday or Friday after you order however expect it to take 4-6 weeks to be delivered to you in case it is made to order.  Feel free to e-mail us before or after you order for a current wait time.
Thanks again for shopping with us!