Form and function is what we strive for at 6LE Designs. 
Our car is daily driven and track raced, we design and test new parts on it and also take it on out of state trips.  We are always striving to get the absolute most out of an already amazing car.
From our experience, this car could definitely benefit from a little added down force… So, we created the 6LE Designs WICKER BILL Add on for the OEM GM Blade Spoiler, our 6LE Designs Blade Spoiler AND other popular spoilers…
It's made to mount to our 6LE Designs Blade spoiler as seen above, as well as the OEM GM Blade spoiler (end caps of the OEM spoiler are not installed in these pictures)…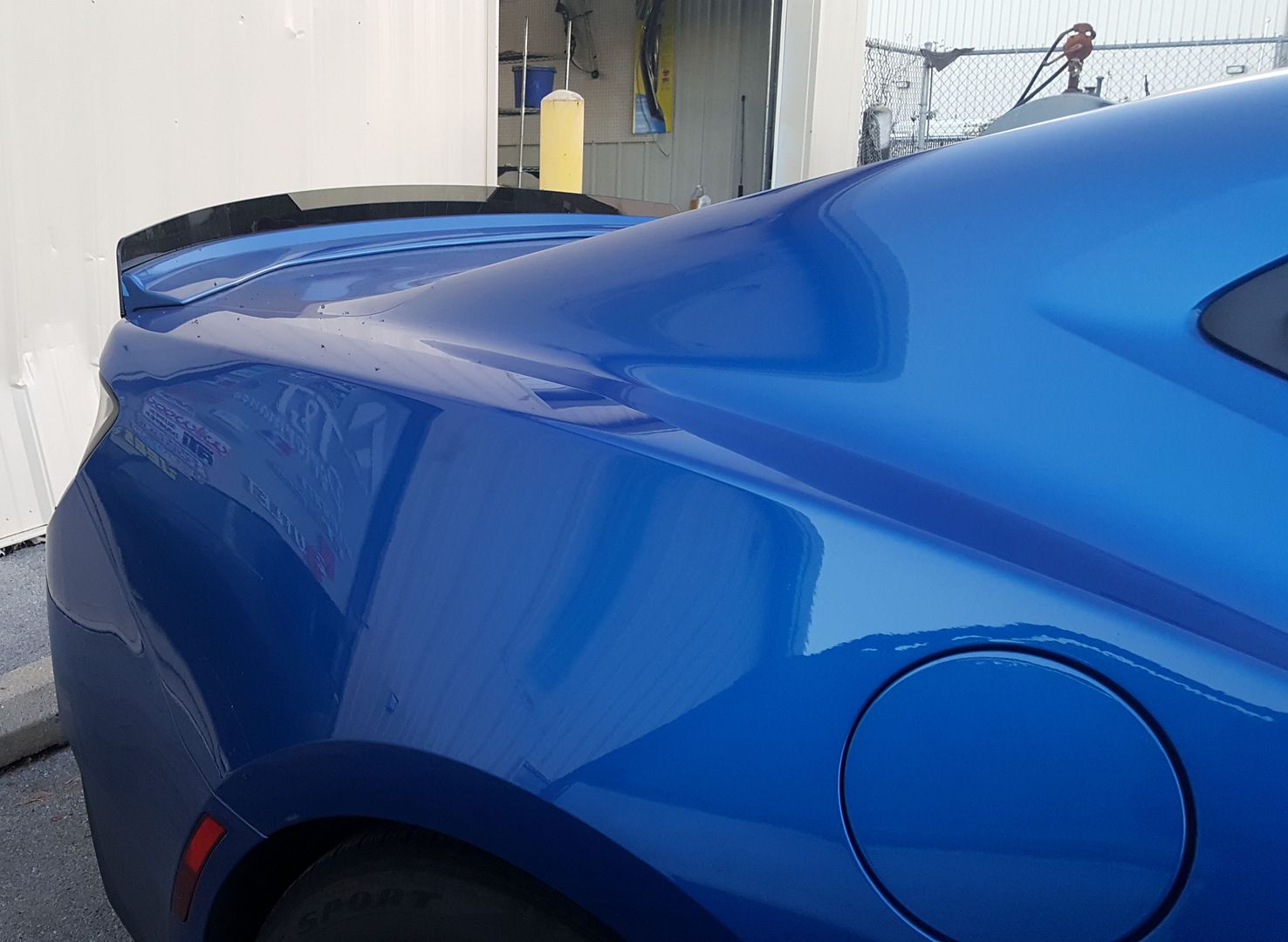 …and many others (ACS, RK Sport, etc… anything with a smooth mounting surface).
It's made from polycarbonate so that it is extremely durable and also comes notched for visibility AND it comes with a smoke middle piece that mounts to not loose function and at the same time retain visibility.
It's adjustable and comes with rivnuts and stainless steel mounting hardware.  A rivnut installer is needed but if you're doing this yourself and don't have one they can be found cheaply here…
http://www.harborfreight.com/45-piece-threaded-insert-riveter-kit-1210.html?utm_referrer=direct%2Fnot%20provided&utm_referrer=https%3A%2F%2Fwww.facebook.com%2F
These are 100% MADE IN THE USA!!!
Tested and track proven on our own car (driven by Matt Farar, video coming soon!), it's a beautiful piece (we pride ourselves that our current design and material used far exceeds any others on the market, including GMs, and ours is priced lower than most) ready to add to your beautiful ride!
We try to keep these in stock but to be safe please expect 2 weeks for shipping.
Thanks for shopping with 6LE Designs and supporting a small American family business!!!