Ready to finally give your G8 a muscle car APPEARANCE to match it's muscle car PERFORMANCE?  Well so are we!  That's why we brought to the market the 6LE ZL1 Style Cowl Induction Hood for your 2008-2009 Pontiac G8!!!
The hood is COMPLETELY FUNCTIONAL.  The front vents are purposefully over the radiator to channel heat OUT of the engine bay (they come with a removable mesh screen) and the back of the cowl also has been slotted to RELEASE HEAT out the back as well.
We worked VERY hard on this design to make sure that the ZL1 style cowl flowed smoothly not only with the stock hoods shape but with the lines of the car, matching our radius-es to the car's radius-es…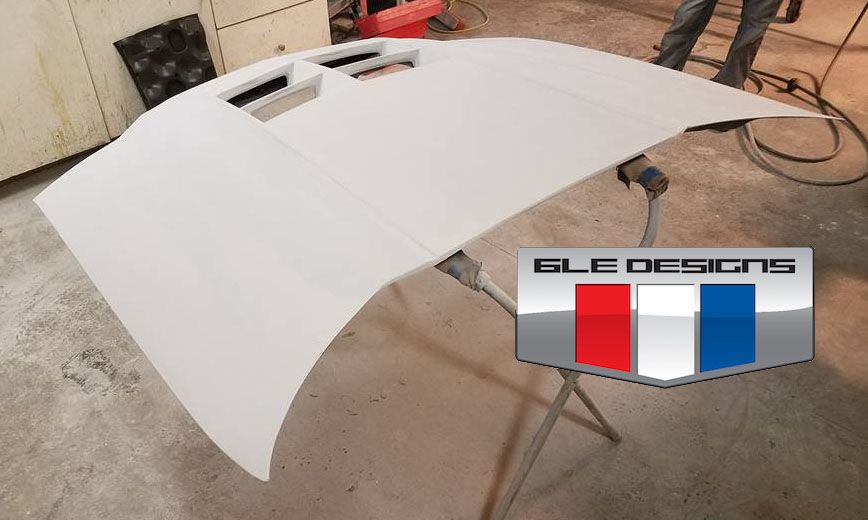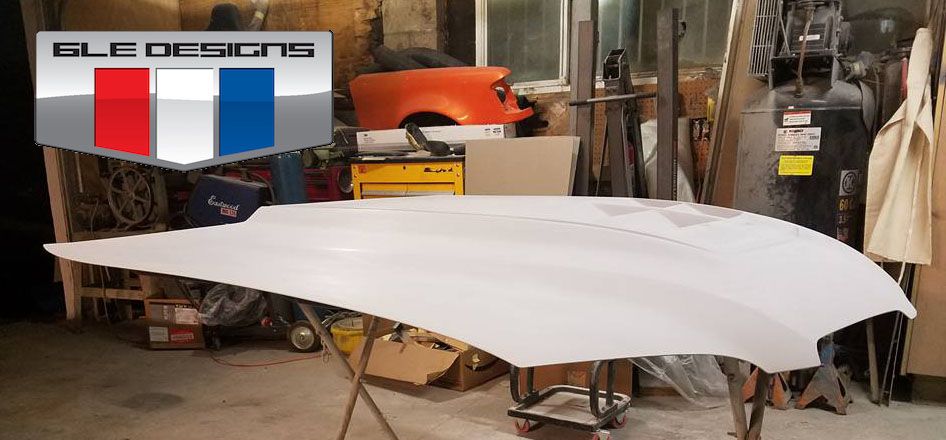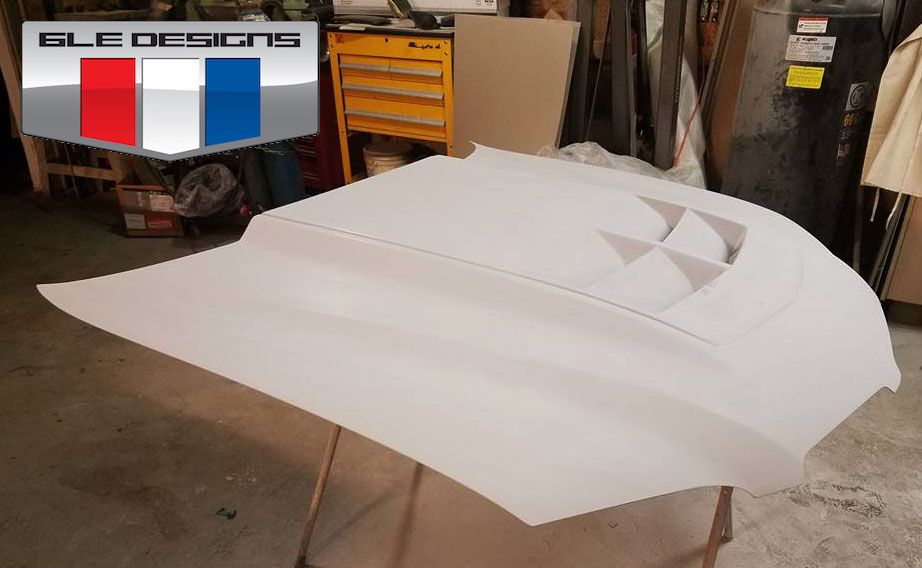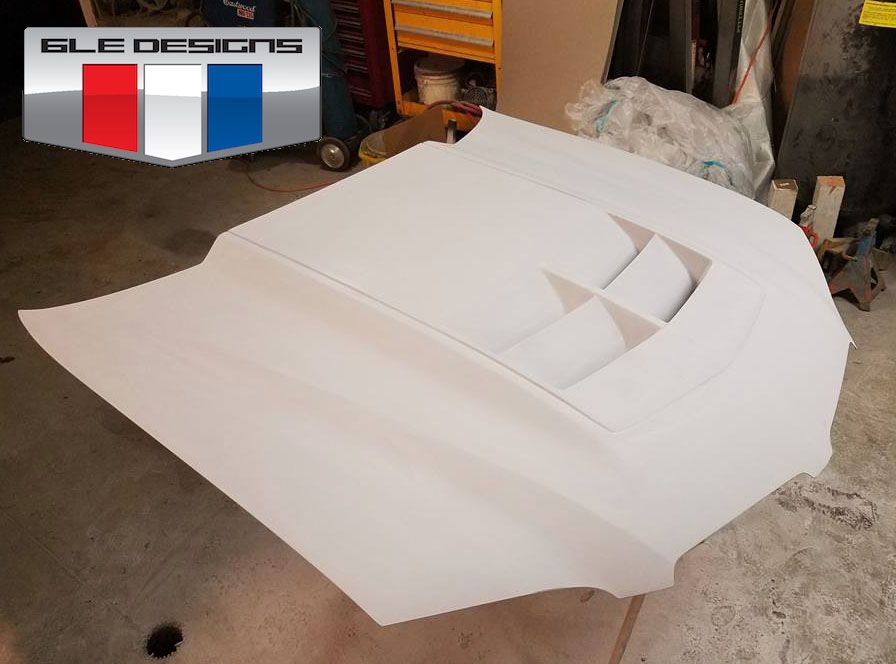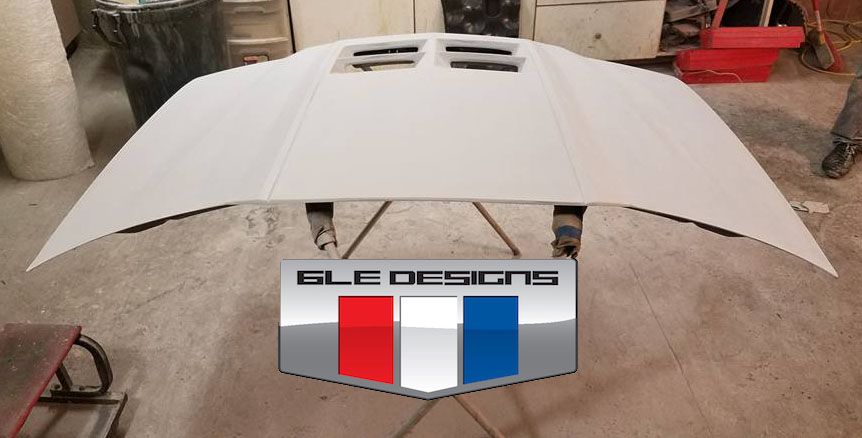 The hood fits perfectly as it was made off of an OEM non-reproduction metal hood and appropriately oversized (1%) to account for shrinkage from the mold…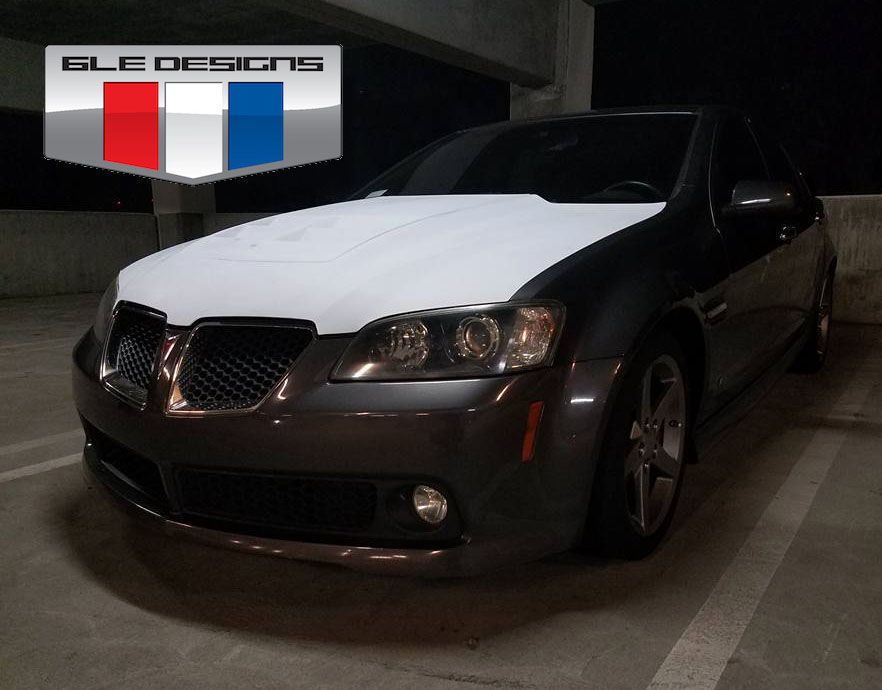 Note: All though stock hardware will work, we recommend the use of hood pins with all aftermarket hoods (we have to write this, we don't run them on our own cars)
100% MADE IN THE USA!!!!
Current ETA from our manufacturer is 6 to 8 weeks for all fiberglass products.