Tired of your boring tailgate? Want to give the FORD guys something new to look at? Well look no further! We introduce to you the 6LE Tailgate Applique for your 2007 (non classic) to 2013 Chevrolet Silverado!!!
It installs EXTREMELY easily, you just remove your spoiler, emblem and handle (couple of bolts) wet it down with soapy water, apply and smooth out (it's JUST like installing tint or ANY vinyl sticker/application) let it set in the sun a couple hours and then reinstall everything…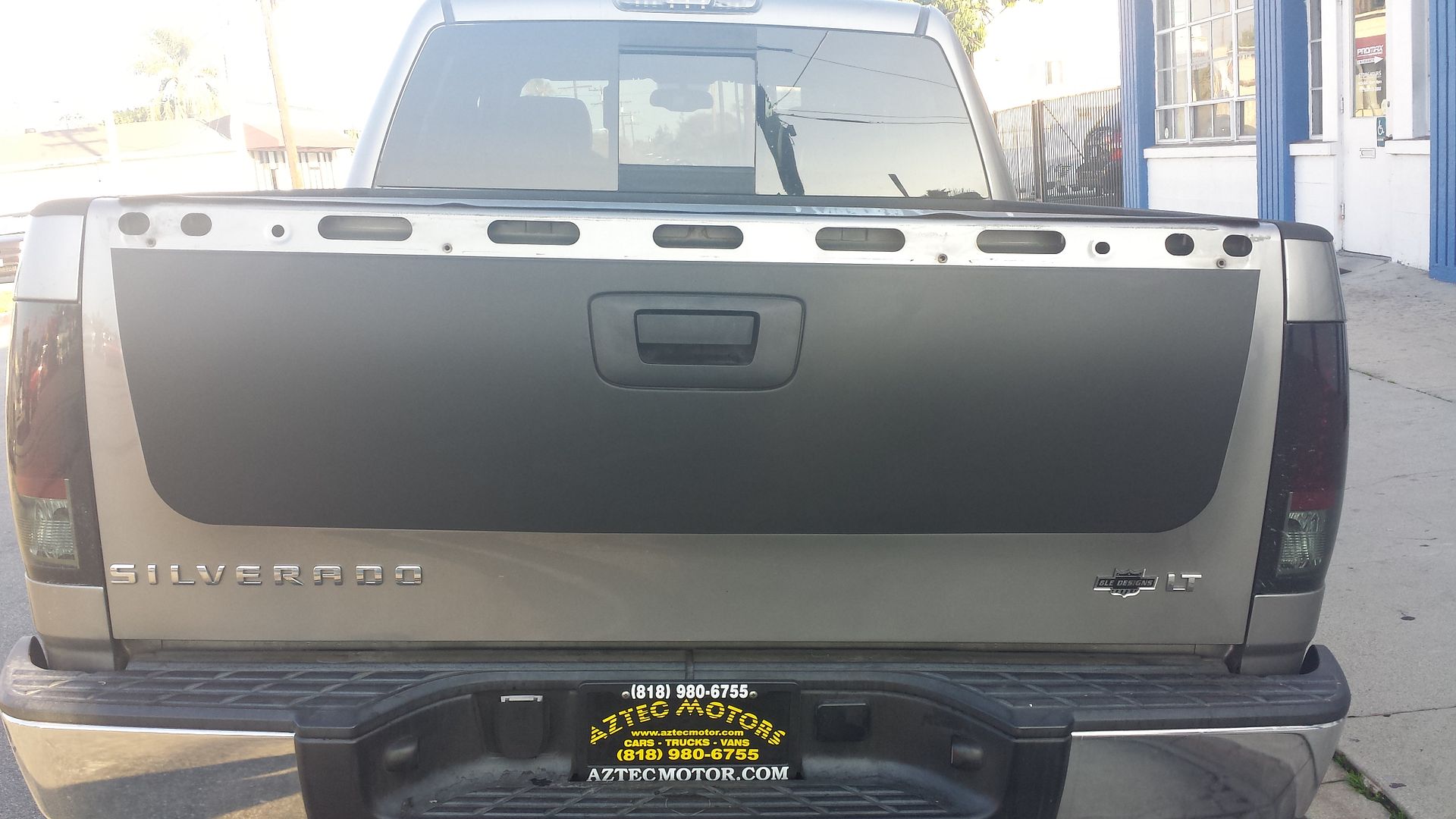 I painted my emblem to match (plasti dip then reinstalled with new 3M double sided tape) but personally I decided I liked the way it looked without it better…
…but you CAN reapply it to the vinyl…
WE ONLY USED HIGH GRADE VINYL (the vinyl used to wrap entire cars) so it is more expensive INITIALLY but CHEAPER in the long run as you won't have to replace it every six months!
We try to keep these cut and in stock but please allow 1-2 weeks deliver to be safe. 100% MADE IN THE USA!!!