This piece replaces both your air vents so you can mount two 2 1/16 gauge AND still get air circulation through the side vents.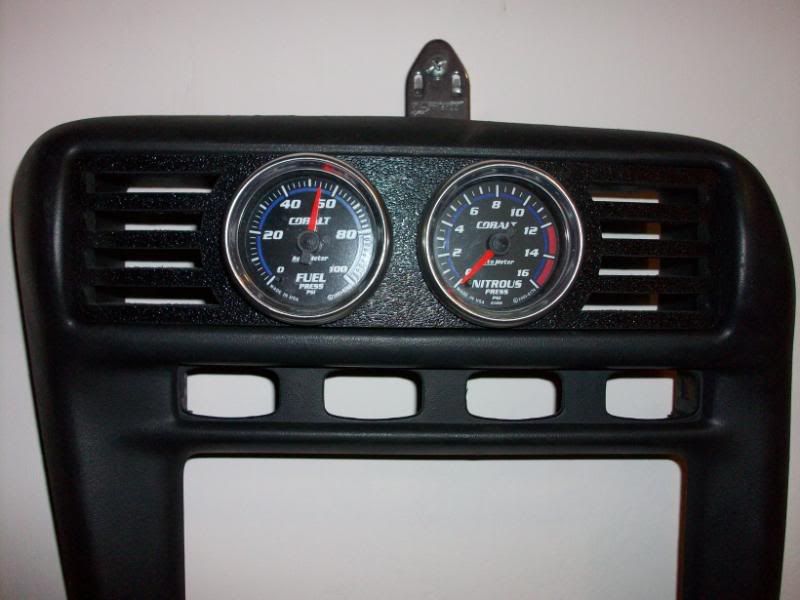 We offer a full line of interior plates to meet your needs. Be it for mounting switches, gauges or just blocking off removed accessories we have you covered. You can mount them with double sided 3M tape, epoxy or whatever else you come up with, some trimming to bezel required. ALL of our interior plates are waterjet cut from �� Automotive Grade ABS textured side out to match stock interiors. High quality material cut with high quality machinery for a high quality product.
We try to keep these in stock but expect 2-3  weeks for delivery.