People were tired of getting quotes of $400 and more at local shops to get a double din bezel made so they turned to me for help. Well, help has arrived!
GM may have screwed us for a decade with their 1.5 DIN bezels but I now offer you a miracle! Not only do I offer an affordable FACTORY QUALITY DOUBLE DIN BEZEL FOR YOUR 1993-2002 FIREBIRD HERE… but for those on a budget I also offer a HIGH QUALITY ABS piece that is waterjet cut (no jagged dremel edges or burns) and has the same textured finish as factory…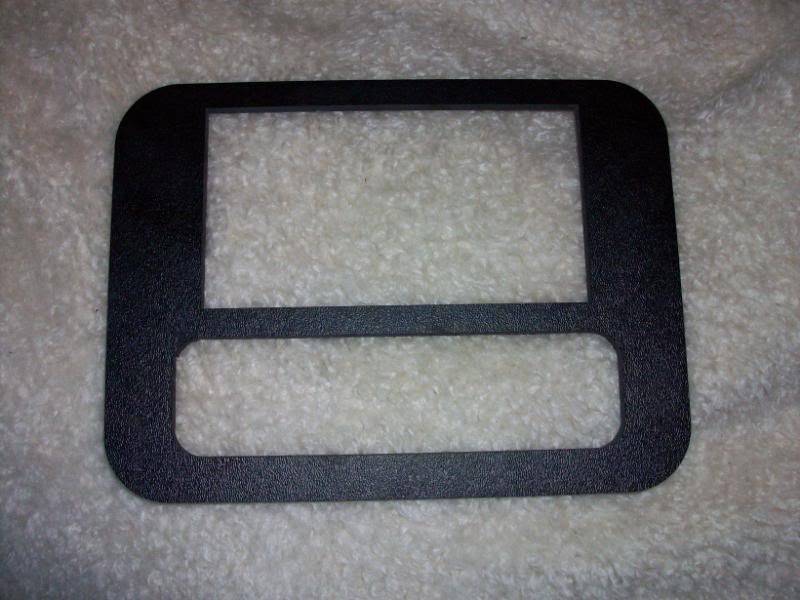 You can attach it with velcro, double sided 3M tape, whatever your heart desires…
This design cost me less (my other design looks like it came from the factory, this looks more aftermarket, MADE FROM THE SAME MATERIAL NORMAL RADIO INSTALLATION KITS ARE MADE FROM (actually, mine is twice as thick and stronger but the look is the same) SO IT LOOKS RIGHT AT HOME, but it is almost half the price) so it costs you less. Unlike my other design (which are all hand made so they take about 4 -8 weeks for delivery) these are waterjet cut in house and usually ship within 3-5 business days. These are all made for the standard double din size radio. It is your job to make sure whatever radio you are using is this size BEFORE you order. We can modify for other sizes but need this information BEFORE you order.
Order now, line up that dream stereo system you always wanted and get ready to start cruising!!!