For all of you who like your stereo to perform as well as you car we offer the 6LE Tweeter Pods for your 1993-2002 Camaro or Firebird!
Designed to replace the stock ABS triangular piece on your door panel (where the mirrors bolt on) so that you can have great sound phasing from your aftermarket tweeters but with a factory look AND you can return it to stock if you ever need to (as opposed to cutting holes in your dash or door panels)!
To install, you simply unscrew your factory triangles (one phillips screw for each side), hold these in place, drill a hole (the same size as the hole the factory screw came out of but use a washer on the head side and a spacer on the inside for it to tighten against as our plastic gets thin there due to the molding process) through the recessed part of our pods seen here…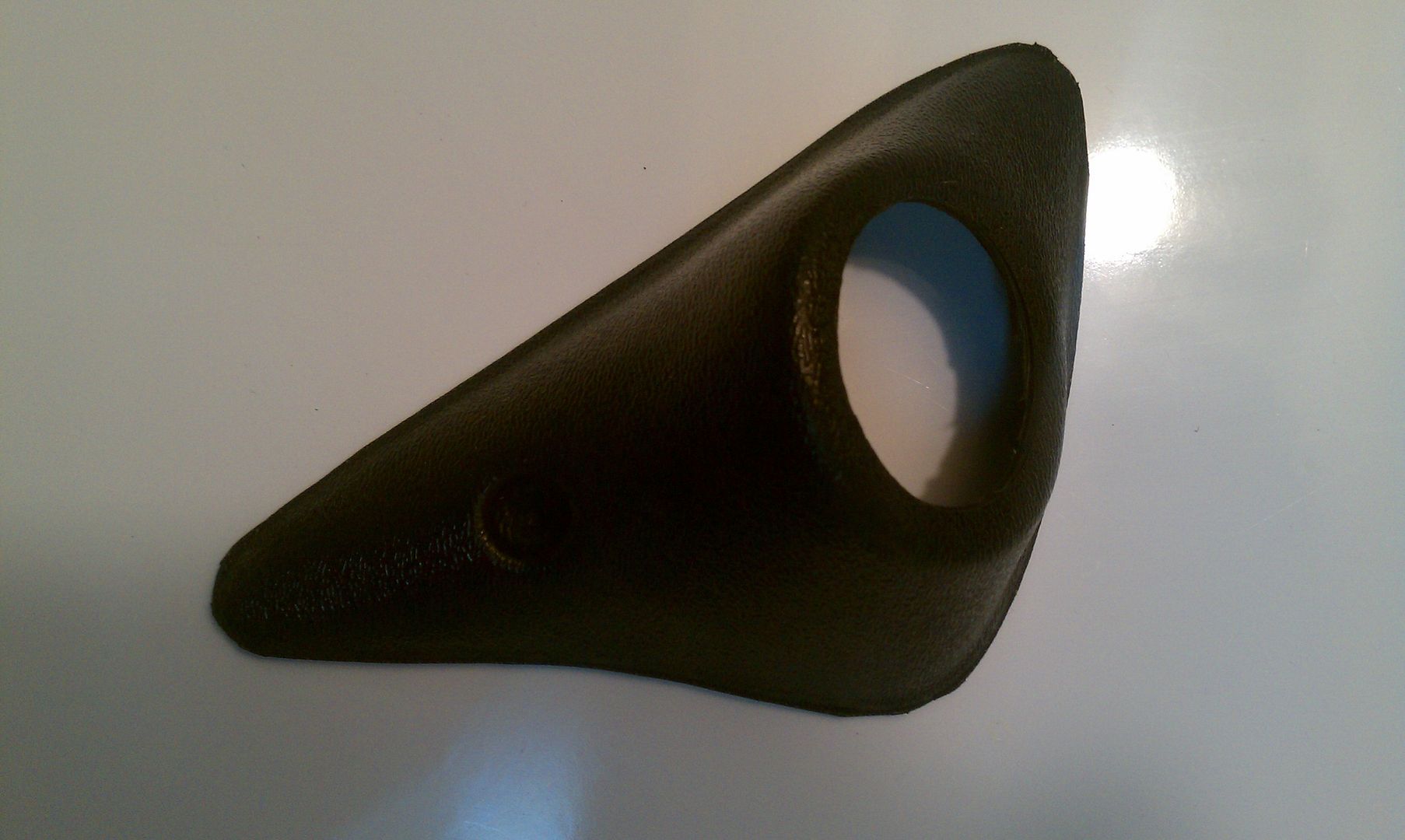 …and into the metal behind it (only if necessary, most models already have a hole here used by a guide plug on the factory piece) and mount using the factory screw you removed with a washer. Professional intallation required.
These are made out of AUTOMOTIVE GRADE TEXTURED ABS so they are very similar to the stock piece you are replacing!!!
THE HOLES ARE CUT FOR A 1 3/4″ TWEETER OR TWEETER MOUNT
They are designed to give you the most tweeter depth mounting space possible while still being able to close the door without modifying the a-pillar…
These are all HAND MADE (we pull the molds ourselves) to order in the USA so please allow 1-2 weeks for shipment, thanks!