THIS ITEM IS PART OF OUR SCRATCH AND DENT ITEMS. It MIGHT require a little more work to fit perfect, may have a blemish or a crack but nothing so major a reputable body shop can't easily fix it. We can not send pics of the actual product as these are just a "as they come" type of item. In other words, our manufacturer pulls any blem items and keeps them aside for these types of purchases. If you order the item and we are out of blems we will send you a NON-BLEM for no extra charge HOWEVER since these are sometimes back ordered it may take a month or two to get to you. Again though, if that's the case you're receiving a non-blem item for the blem price. Thanks!
EVERYONE loves the look of an SS spoiler, it is hands down the finishing touch on the back of a Camaro. So many cars got them from the factory though and there are people who want their Camaro to STAND OUT when they drive down the street or down the track. We wanted to offer something for those owners as well. So, we took a 96-97 style SS Spoiler, shaved the third brake light for a cleaner look, got rid of the two piece design (it is not molded one piece so it matches the quarter panels better) and added a racing wing to give it a more aggressive look. Without further adieu, we offer you the 6LE/Extreme Dimensions STREET FIGHTER Spoiler!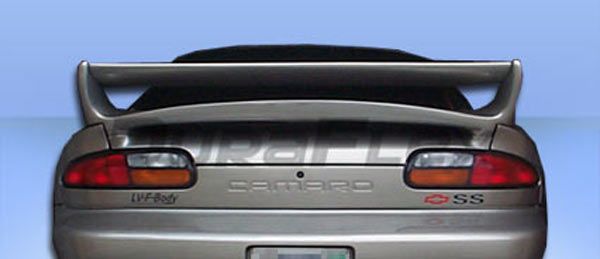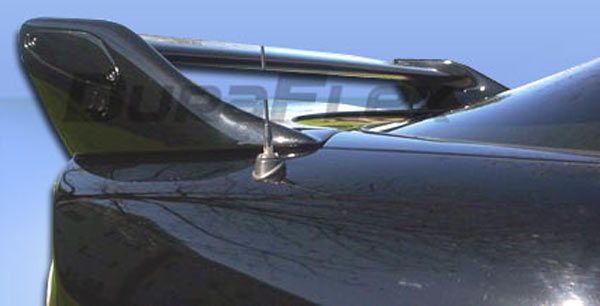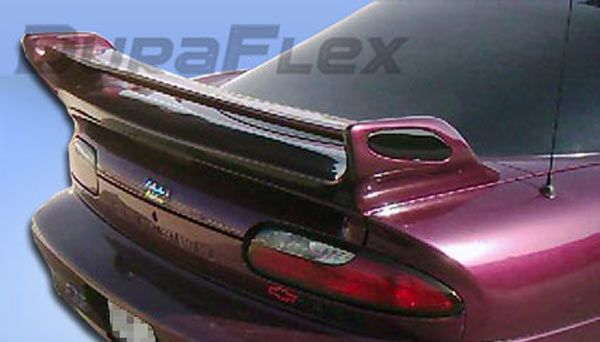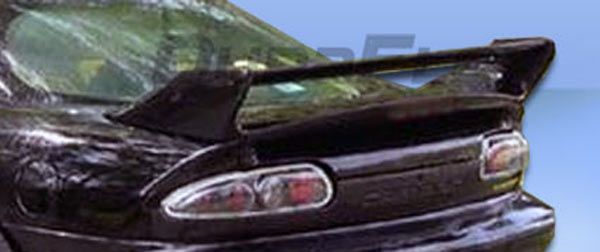 Extreme Dimensions' new Duraflex premium aerodynamics combine fiberglass, plastic, and flex resins to obtain its unique features. The new Duraflex technology obtains a much higher durability rate than the average fiberglass product, resulting in reduced shipping damages up to 75%. Duraflex products feature a black primer finish, high quality mesh grille, hardware kit, and an installation guide to help you install the product. This revolutionary product allows you to receive a premium fiberglass product at an affordable price. Due to high consumer demand, our entire fiberglass line of 5,000 products have been converted to the new Duraflex technology.
(Cars depicted are highly modified for show which may include molding or adding to the original piece. Parts such as lights, splitters, canards, paint, and others accessories are not included unless specified in the product description. We recommend the usage of hood pins for all hoods. Hood pins sold separately.)