Description:
Inspired by the design of the CME Valance we made a Dual Exhaust Valance for those who want that "muscle car" look…
This rear lip is made of 100% high quality URETHANE which is the same material as your factory bumper. Everything is made in-house so quality is always Guaranteed!
The openings are made to go perfectly with our stainless steel exhaust tips but a variety of tips (Borla, Corsa, etc…) look VERY NICE with this valance.
The valance will come with pre-installed industrial double sided 3M tape. Also please keep in mind that this piece comes 100% RAW and will require sanding and primering before being painted.  It comes folded in a box (to keep shipping costs down) so remove immediately and set it out in the sun so it can return to its intended shape.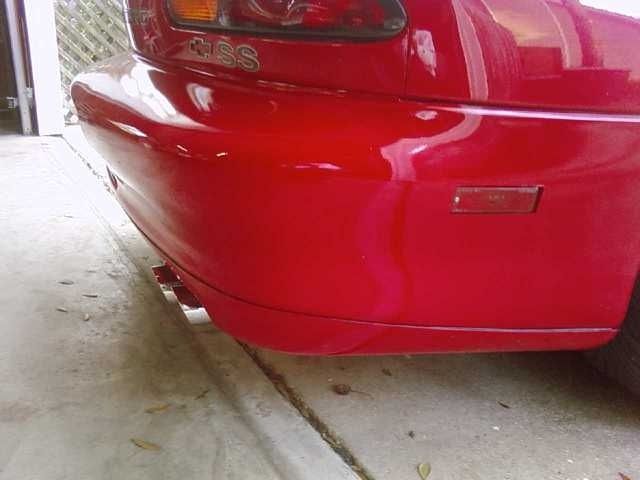 NOTE: These are all one offs and take 2-4 weeks to ship in the WORST CASE scenario (normally takes 5 business days to ship). You will be notified if wait time is longer but generally is at the 2 week mark… Thanks!