With more and more of our cars finding their ways to the crushers t-top shades have become almost impossible to find and when you do they are $200+!!!!
Well, bake in the sun no longer because we now offer a simple, cheap solution that stays in place without even needing velcro!!!
Introducing 6LE Designs ABS T-Top SHADES!!!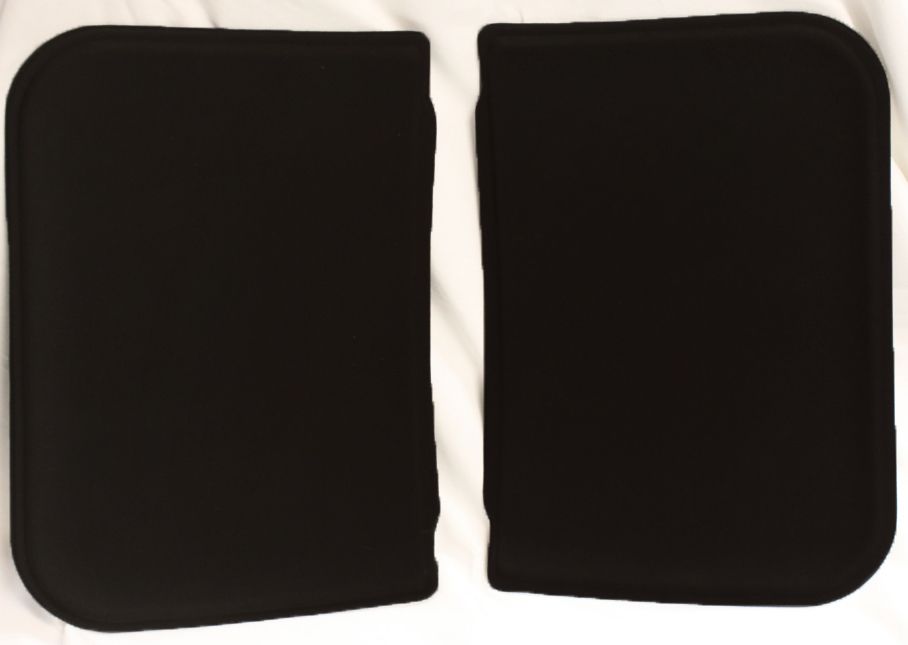 The stock ones were prone to cracking, bending and breaking because they were styrofoam. These are not! They are 1/8″ Automotive Grade ABS!!! The top side is smooth and the bottom is textured, just like your factory interior pieces!
We try to keep them in stock but please expect 2-4 weeks to ship in case we are out. Made 100% IN THE USA so buy with pride because they were made with pride!!!