Inspired by the new ZL1 Camaro we wanted to offer a hood for your 1982-1992 Firebird into your own version of the ZL1…
Here it is (IN THESE PICTURES IT IS ON A 1998+ CAMARO just to show you how it looks, IT IS NOT BOLTED ON, JUST LAID ON FOR PICS SO FITMENT IS BETTER THAN WHAT YOU SEE)…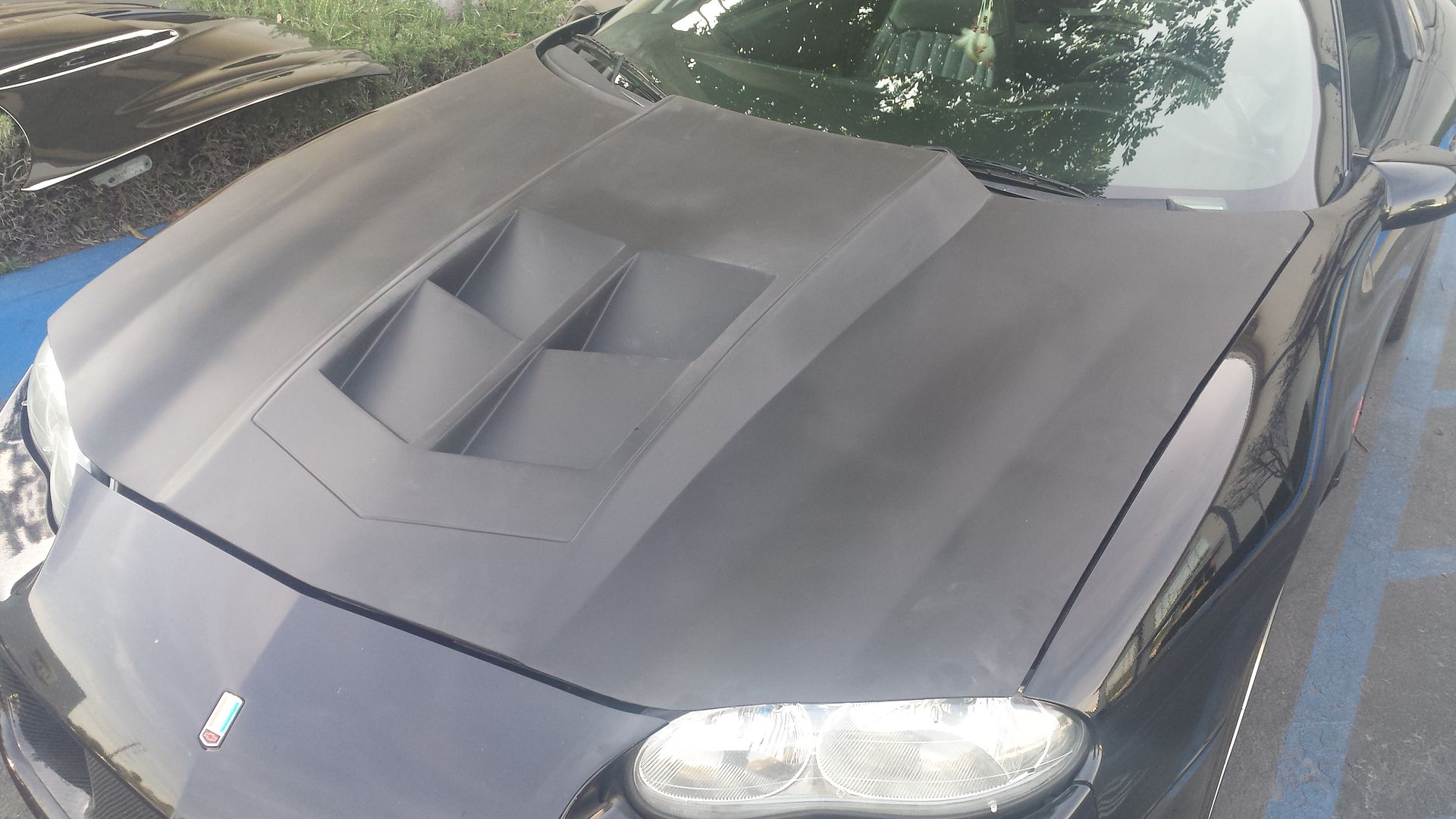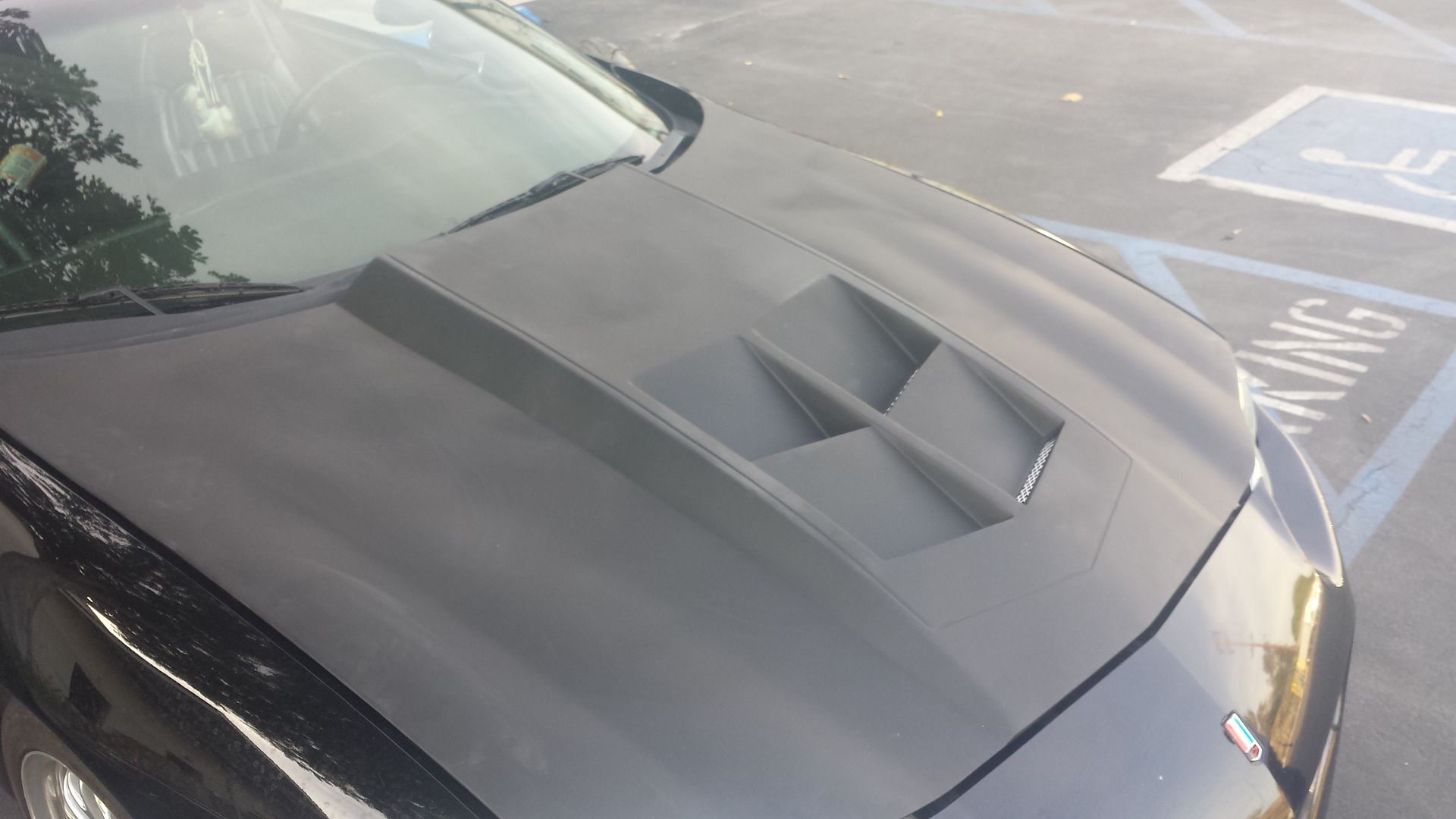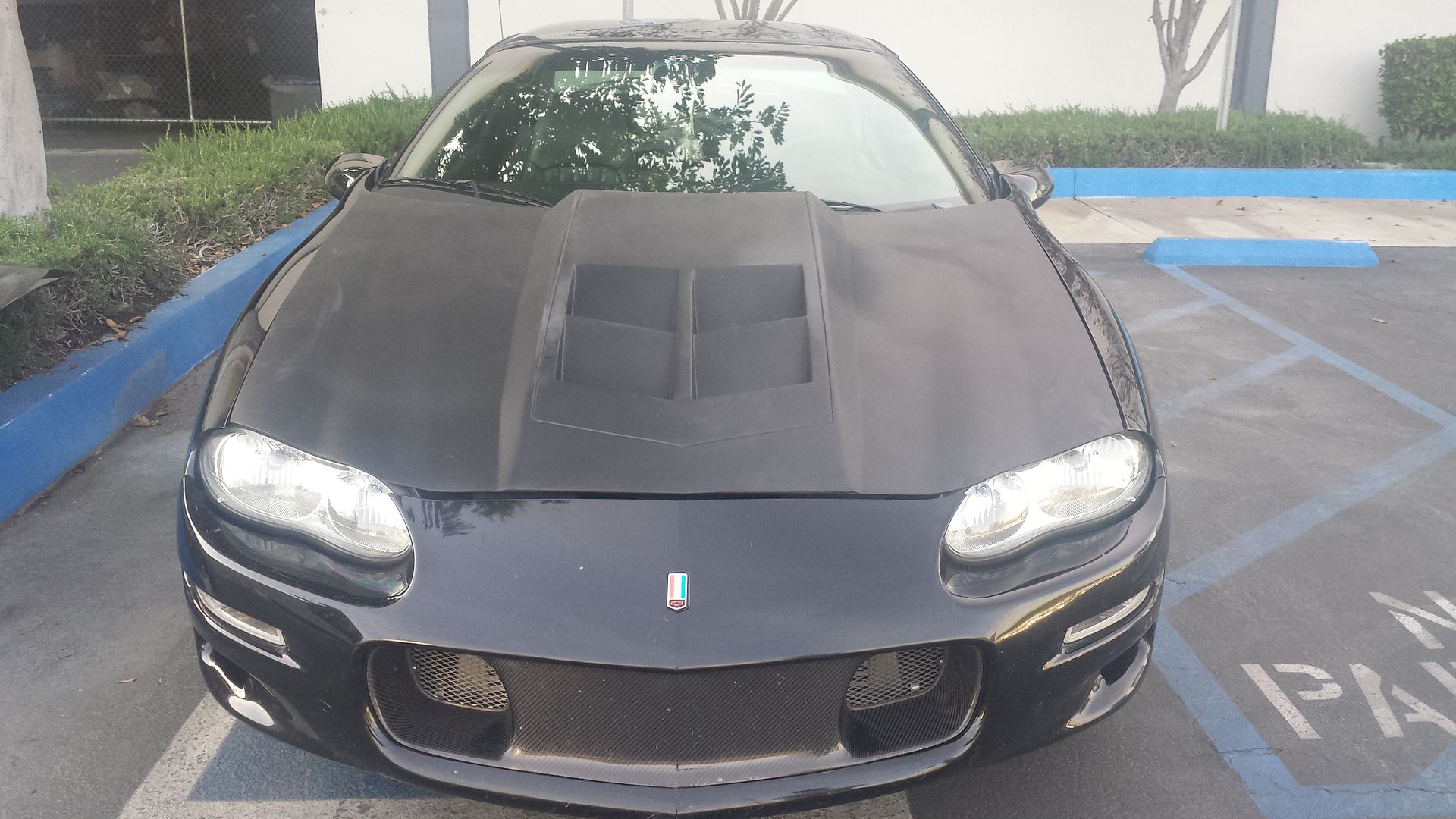 Now we did NOT private label this piece. Therefore it in our eyes has issues you should be aware of that we would have not incorporated into the design. The biggest one being it was made overseas and they didn't pay attention to the BOTTOM of the hood.
They molded it off of a stock hood and LEFT the center bar HALF way in (literally they just cut HALF of it for the scoop and left the other half just HANGING there).
SO, you will need to trim part of the bottom of the hood. We also recommend you sand the etched line on the top of the hood some to make it more defined. Other than that it will take the normal prep work any overseas fiberglass hood requires.
All said and done less than an hour of prep work and you'll have an aweseome hood!
Manufacturer tries to keep them in stock but most are already sold (by us) before they hit the warehouse. So worst case expect 4-6 weeks for shipment but it is usually 2-4 weeks, thanks!